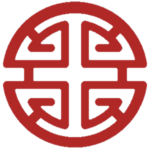 Welcome to the Monarch Executive Institute Faculty of China Studies. Our executive China business programs are designed to provide working professionals with the required insights and qualifications to support doing business in and with China.
Our China-oriented executive programs provide candidates with the opportunity to specialize, obtain in-depth insights in the subject matter and enhance their skills and qualifications which can be directly applied in their working environments. Our China-oriented executive courses provide executives with a profound understanding of a subject in a short time. New knowledge can be directly applied in day-to-day operations.
Our programs and courses revolve around the domains of Foreign Investment, Market and Industry analysis and Strategic Decision-Making. All our programs and courses are developed in partnership with industry experts, ensuring the program content reflects the latest developments in China.
Industry Expertise
The China Business Program has been developed in partnership with industry experts ensuring the program content is up-to-date and reflects the latest developments in China's investment landscape making the program highly practical and valuable for working professionals.
Interactive Design
Through its interactive and business-oriented course design candidates can apply their new knowledge immediately within their working environments.
Long-Term Perspective
Investment decisions are amongst the most critical made relative to international markets and reflect a long-term commitment of the investor. The program prepares the investor with knowledge and insight to better structure their investments into China.
Get the latest information on doing business in China!

Official Data

Unbiased Information
Experienced Faculty

China Based Research

English Translation

Professional Support

Confidential Business Case

Global Student Roster

Assignment Inbox

Fast Processing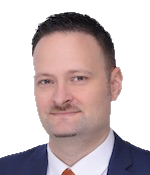 Professor van Ostende
Dr. Richard van Ostende holds the position of Adjunct Professor and Head Researcher China Studies at Monarch Business School Switzerland. Dr. Van Ostende holds a Doctor of Business Administration and M.Phil. in Business Research from Monarch Business School Switzerland. He further holds a Master of Business Administration from Business School Netherlands and a Bachelor of Economics in Financial Services Management from Inholland University. Professor van Ostende is a regional expert for China investment and trade with many publications to his credit. He presently lives and works in China. His areas of interest revolve around International Business in emerging Asian markets, with a focus on the fields of Foreign Direct Investment, Foreign Market Entry and Strategic Decision Making. Dr. van Ostende has held multiple senior financial management positions of foreign invested companies of European origin with Asian headquarters located in China. Responsibilities include Corporate Finance, Controlling, Administration, Human Resources & Recruitment, IT and Legal. From these support functions Dr. Van Ostende has been continuously contributing towards corporate (re)structuring, ensuring compliance and data-driven enhancement of efficiency and effectivity in business processes. He has been a Guest Professor at Nanjing Normal University in China as well as a course developer and lecturer at NTI University of Applied Sciences in the Netherlands. Dr. Van Ostende's expertise in the field of Foreign Investment into China has been widely acknowledged. He is named Honorary Ambassador for Investment Promotion of Nanjing Gulou District Government and Honorary Strategic Partner for Investment promotion of Nanjing Jianye District Government. Professor van Ostende is a recipient of China's Jiangsu Province Youth Friendship Award.