6 Pillars Of Executive Performance
The program includes 6 leadership master courses. You'll learn to use fitness, confidence, discipline, connecting, rest, and competition as tools to maximize your personal performance.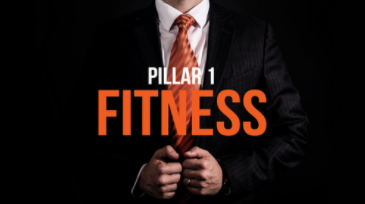 FITNESS: The impact of physical fitness on personal performance and business outcomes, and how to change your mind to get it done.
MENTAL FAT: How to recognize mental fat in yourself and others, and how to tell when someone else is outdated and hiding their insecurities. This will give you an unanticipated edge in interpersonal leadership.
ORGANIZATIONAL STRATEGIES: A deep dive into the impact of short-sighted net profit based organizational weight-loss strategies on employees, leaders, and the business. You'll learn how to cut costs without harming the corporate community and organizational culture.
CHANGE BEHAVIORS: Methods for creating disciplines to change your behavior. You'll learn to translate goals into replicable activities that improve your lifestyle and lead you to success.
SUSTAINABLE GROWTH: A bootcamp approach to organizational fitness for sustainable growth and profitability. You'll learn metrics for predicting your future success based on your organizational behaviors today.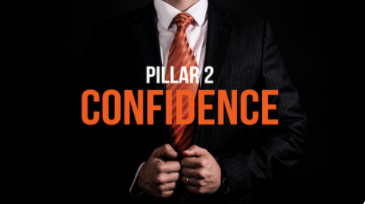 CONFIDENCE: The skill of confidence, how utilizing it effectively can lead you to accomplish more than you previously thought you could. This skill-based paradigm will give you a leadership advantage over the common view of confidence as a talent.
SELF-ESTEEM: The difference between confidence and self-esteem, and the distinction between positivity bias and arrogance. This will help you to better assess your own abilities to make sure your confidence is constantly growing.
CONFIDENCE HACKING: The four psychological inputs for confidence hacking, so that you can build your confidence and avoid the trap of cowardice. No one wants to be a coward, few know how to tell if they really are one.
4 QUADRANTS: How to lower the cost and risk of achievement attempts, and how to use the 4 quadrants, to build confidence in your followers. This will multiply your leadership effectiveness, and you will see intense growth among your team.
STRATEGIC DECISION MAKING: How to build a confident organization by shifting from a thinking bias to an action bias in strategic decision making. With this you can lead your organization to take calculated risks in order to maximize effectiveness.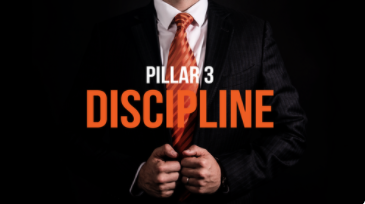 ENERGY: The weakness of the neuroeconomics of motivation in the brain, and how to hack your own activation energy in order to get things done. This will help drive your achievement-orientation and personal performance.
OPTIMIZATION: Strategies for mitigating the weaknesses of extrinsic motivators in yourself and on your team. This will help you optimize your investment in total rewards.
CHANGE BEHAVIOR: The two areas of the brain where dopamine is consumed, and how to shift dopamine consumption from one area of the brain to another in order to change your behavior. This is one of the most valuable skills any effective leader must learn.
LOCUS OF CONTROL: Internal and external locus of control, and how to shift from one to the other in order to get more promotions and a better salary through cognitive bias control.
4 MOTIVATORS: The 4 psychological motivators, and how tapping into them will level-up the efforts and effectiveness of your team.
ORGANIZATIONAL EFFECTIVENESS: How to use locus of control, discipline, and the 4 intrinsic motivators to maximize organizational effectiveness. This is where your organizational leadership takes a monumental leap forward.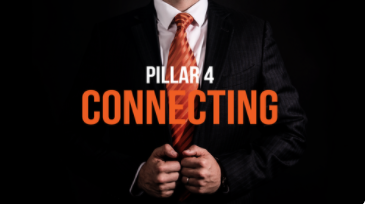 TRANSFORMATION: A single organizational transformation initiative that is worth 14.7% more bottom line profitability, as proven in more than 300,000 business units.
DRIVE: The evolutionary psychology of why businesses exist and how the drive to survive forms people into economic communities.
TRUST & LOYALTY: The neurochemistry of trust and loyalty, in order to produce productivity in your team when no one is looking.
CONNECTION: Strategies for connecting with people on a neurochemical level, avoiding stress responses, and building mutual trust.
CONVERSATIONAL INTELLIGENCE: Tools for conversational intelligence, in order to align others to your economic and organizational strategies.
GENDER BALANCE: How gender balance in leadership is a profitable strategic advantage in organizations.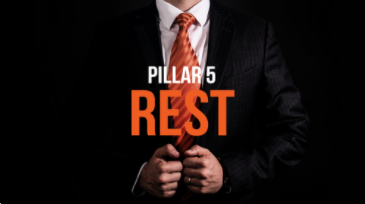 MULTIPLY TRAINING: The no-days-off strategy that will multiply your training and work efforts dramatically by maximizing your rest pattern. This will bring you up to peak physical and mental performance by optimizing your sleep discipline.
BRAINWAVE STATES: How to use mindfulness, and the 5 neurological brainwave states to improve your focus and productivity. This will give you the tools to control the speed of processing in your brain, to adjust your mental gearing to the task at hand.
STATE OF FLOW: Learn the qualities and triggers of the neurological state of flow. Use the ritual and activity of flow to improve your performance by up to 500x in almost any challenging activity.
MAXIMIZE OUTCOMES: How to cost for restlessness, distraction, and sleeplessness in an organization. This will give you the tools for investing in rest and moderation of work in your organization in order to maximize business outcomes.
PRINCIPLES OF PRODUCTIVITY: Principles and practice for using mindfulness and flow in teams and in organizations. You will be able to lead your team in mindfulness practice and toward a flow state, to multiply your team's productivity and synergy at work.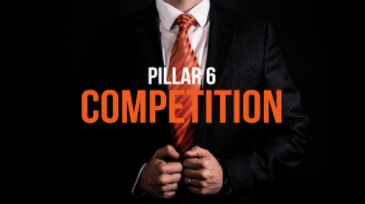 BENCHMARKING: How to curate your competitors, not for the sake of winning, but for the sake of self-development. This skill leverages evolutionary psychology to drive your personal performance through proper benchmarking.
DRIVING GOALS: How to measure the influence that others have on your behavior and output. You'll learn to intentionally design your circle of influence to drive your explicit goals.
MULTIPLY PERFORMANCE: How to leverage peer-based rational and normative control, to multiply the performance of your teams, both as a member and a leader.
PUSHING BOUNDARIES: How to use personal rivalries to push past your own performance boundaries. This discipline utilizes competition as an advantage in career development.
EMPIRE BUILDING: How to leverage the benefits of competition in business, and why defeating the enemy is the exact opposite of what builds strong organizational empires.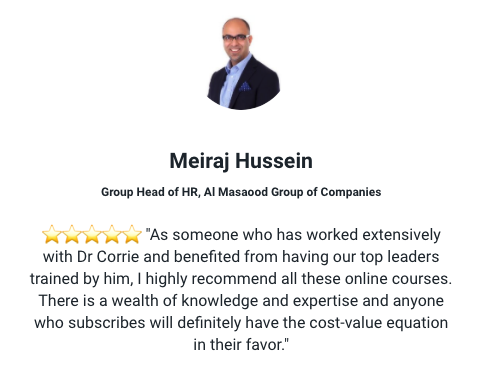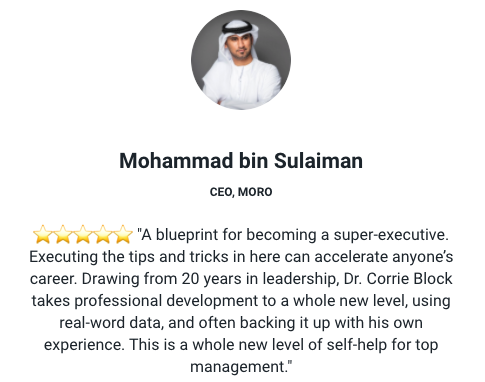 Dr. Corrie Block is a leading business strategist and leadership expert based in Dubai, with over 25 years experience working with more than 100 companies. A highly sought after expert, Dr. Block has provided strategic consulting for the Council of Europe and World Bank, tech start-ups, multinationals and governments, across 30 countries. He's founded 5 successful businesses in Europe and MENA and received awards for his product innovations.
As both an academic and practitioner, his accreditations include Masters degrees in both Business Administration and Global Leadership, a Doctorate in Business Administration and a PhD in History. He is a certified Executive Coach, Wellness Coach, and NLP Level 2 Business Practitioner, and has also completed certifications in Artificial Intelligence from MIT, and advanced financial analysis from Harvard Business School. He has been published in Gulf Business, Forbes, CEO Magazine, Entrepreneur, MEED, Oxford Journals, and Routledge Academic Books.
Dr. Corrie speaks on stages around the world. He has lectured at SP Jain University, American University in Dubai, and the Graduate Institute for Applied Linguistics. He often delivers workshops and deep insights on employee engagement, meaningful management, AI, culture, tech, innovation and the organization of the future. Dr Corrie believes that "business is personal" and runs a leading, regional podcast featuring panels of experts. His book, Spartan CEO: Six Pillars of Executive Performance, has become the foundation of a set of leadership masterclasses attracting hundreds of online learners.