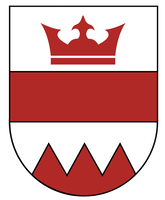 Expert Faculty
The faculty members of the MEI share both practical industry experience coupled with in-depth theoretical knowledge from academia. This results in modules and courses that bring high value to the participants with direct application to the day-to-day operations of their organizations.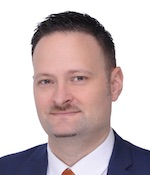 Professor Dr. Richard van Ostende
Dr. Richard van Ostende holds the position of Adjunct Professor and Head Researcher China Studies at Monarch Business School Switzerland. Dr. Van Ostende holds a Doctor of Business Administration and M.Phil. in Business Research from Monarch Business School Switzerland. He further holds a Master of Business Administration from Business School Netherlands and a Bachelor of Economics in Financial Services Management from Inholland University.
Professor van Ostende is a regional expert for China investment and trade with many publications to his credit. He presently lives and works in China. His areas of interest revolve around International Business in emerging Asian markets, with a focus on the fields of Foreign Direct Investment, Foreign Market Entry and Strategic Decision Making. Dr. van Ostende has held multiple senior financial management positions of foreign invested companies of European origin with Asian headquarters located in China. Responsibilities include Corporate Finance, Controlling, Administration, Human Resources & Recruitment, IT and Legal. From these support functions Dr. Van Ostende has been continuously contributing towards corporate (re)structuring, ensuring compliance and data-driven enhancement of efficiency and effectivity in business processes.
He has been a Guest Professor at Nanjing Normal University in China as well as a course developer and lecturer at NTI University of Applied Sciences in the Netherlands. Dr. Van Ostende's expertise in the field of Foreign Investment into China has been widely acknowledged. He is named Honorary Ambassador for Investment Promotion of Nanjing Gulou District Government and Honorary Strategic Partner for Investment promotion of Nanjing Jianye District Government. Professor van Ostende is a recipient of China's Jiangsu Province Youth Friendship Award.
Professor Dr. Corrie Block
Dr. Corrie Block is a leading business strategist and leadership expert based in Dubai, with over 25 years experience working with more than 100 companies. A highly sought after expert, Dr. Block has provided strategic consulting for the Council of Europe and World Bank, tech start-ups, multinationals and governments, across 30 countries. He's founded 5 successful businesses in Europe and MENA and received awards for his product innovations.
As both an academic and practitioner, his accreditations include Masters degrees in both Business Administration and Global Leadership, a Doctorate in Business Administration and a PhD in History. He is a certified Executive Coach, Wellness Coach, and NLP Level 2 Business Practitioner, and has also completed certifications in Artificial Intelligence from MIT, and advanced financial analysis from Harvard Business School. He has been published in Gulf Business, Forbes, CEO Magazine, Entrepreneur, MEED, Oxford Journals, and Routledge Academic Books.
Dr. Corrie speaks on stages around the world. He has lectured at SP Jain University, American University in Dubai, and the Graduate Institute for Applied Linguistics. He often delivers workshops and deep insights on employee engagement, meaningful management, AI, culture, tech, innovation and the organization of the future. Dr Corrie believes that "business is personal" and runs a leading, regional podcast featuring panels of experts. His book, Spartan CEO: Six Pillars of Executive Performance, has become the foundation of a set of leadership masterclasses attracting hundreds of online learners.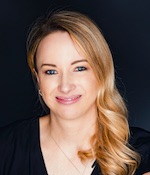 Professor Savannah Steinberg
is the founder and owner of Star Leadership (Pty) Ltd, a business that specialises in organizational learning and development. Her roles include strategy formation, business development, product development, lead facilitator and coach. She has 15 years of experience as a facilitator in leadership, coaching and organisational learning and development. She also specialises in train-the-trainer processes. She is credentialed as a Master Certified Coach (MCC) through the ICF, the International Coaching Federation and is a Master Coach and Evaluator for COMENSA, Coaches and Mentors of South Africa. She is a Licensed Practitioner for the Science of Happiness at Work, Integrative Enneagram Solutions, and Barrett Cultural Transformation where she performs organizational assessments. Prof. Steinberg is a Registered HR consultant with SABPP, the South African Board for People Practices as well as being an accredited Supervision Coach. Prof. Steinberg has over 2500 coaching hours, and is passionate about working with individuals to get them future-fit to flourish in an uncertain and complex environment. Prof. Steinberg has been a regular radio host and freelance writer on topics of personal excellence and leadership since 2009 and has facilitated numerous coach training modules. In her role as Executive Coach Prof. Steinberg has worked with executives from large banking institutions, diversified food conglomerates and integrated freight forwarders. She holds a master of management in Business and Executive Coaching from Wits Business School, South Africa and Bachelor of Commerce from Bond University in Australia. Her academic interest lie in Professional Coaching, Organizational Learning and Self-Mastery.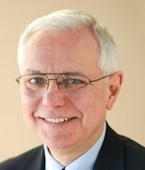 Professor Dr. Gary Keller
Dr. Keller teaches global business policy, strategic management, leadership and organizational behavior at both the undergraduate and graduate levels. Dr. Keller has written curricula for several universities and serves as a Master thesis director directing the capstone papers of more than 800 students. In 2015, Keller was selected to be included on the Fulbright Specialist Roster and was chosen to be included in the United Nations System Staff College (UNSSC) roster of Instructors for the delivery of training and learning activities on management topics. Dr. Keller he has more than 26 articles published in peer-reviewed national and international scholarly and professional publications and has presented at more than 20 juried academic conferences. Dr. Keller is also a member of several Review Boards including the International Academy of Business and Economics, the Academic Business World and the North American Management Association. Professionally, Dr. Keller provides management training on behalf of the Racine Area Manufactures and Commerce which led to strategic planning and team building assignments with Club Car (Augusta, GA), Kenosha Beef International, United Airlines and Bucyrus International. He has also led the Departments of Neurosurgery and Neurology of the Medical College of Wisconsin, the Hispanic Chamber of Commerce of Wisconsin and the Milwaukee Police Department in strategic planning initiatives. He holds a Doctor of Business Administration from North Central university and a BA in History from the University of Wisconsin in Milwaukee.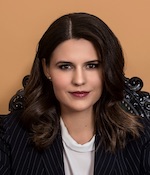 Professor Karina Ochis
is an accomplished public speaker having participated at many conferences and summits, including: TEDx, Million Marketing Tour (London, Charlotte, Copenhagen, Amsterdam, Kiev), Women Speaker Summit Nigeria, Business Days Cluj-Napoca, Elite Business Woman Bucharest, The Romanian Academy of Economic Studies, 16th Fingerprint of Change Conference Istanbul, The 5th Forum of Arab Trainers Union Cairo, among others. Prof. Ochis has co-authored the best-seller Cracking the Code to Success, together with Brian Tracy and contributors, in which she discussed personal branding at an elite level. She has received the Quilly Award from the Academy of Best-Selling Authors in Hollywood for her contribution to branding. She also released The Impact Of Virtual Reality On Political Marketing which is pioneering in showcasing and evaluating the nexus between virtual reality and political marketing. Professionally, she is the Founder and CEO at KO Sci-Fi Branding, a full-service branding company and the Chairman of Elite Resort Hotel and Elite Life Medical Resort in Romania, for which she has received several national and international accolades. She is a member of The US National Association of Experts, Writers and Speakers and of the Arab Trainers Union. She is often interviewed in the popular and business press and has been featured in Entrepreneur and The Huffington Post. She holds a MPhil in Business Research from Monarch Business School, MA in Political Marketing from the Rome Business School and a BA in politics from the University of London. Her academic interest lie within Leadership, Branding, Management and Political Marketing.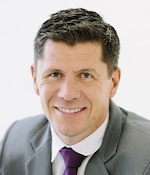 Professor Dr. Justin Kennedy
Dr. Justin James Kennedy holds the position of Professor of Organizational Behavior and Applied Neuroscience at Monarch Business School Switzerland. He holds a Doctor of Professional Studies with Monarch Business School Switzerland as well as a Bachelor of Social Science in Psychology from Rhodes University. Dr. Kennedy is on adjunct faculty at the Salomons Institute for Applied Psychology at Canterbury Christ Church University in the UK, where he supervises Ph.D.'s in behavioral neuroscience. He is an author of the SAGE textbook on Organisational Well-being and wrote the chapter on neuroscience, where he has proposed the meta-model of Organisational Well-being Neuroscience (OWN). He is a founding member of the Australian Institute of Organisational Neuroscience (ION), and the founding Journal Editor of the SAGE academic publication as part of the Neuro-Capability Organisation. He is the author of BRAIN REBOOT, A Change of Mind Will Change Your Brain (2019), Foreward by Dr. Marshall Goldsmith. The book traces his journey from being in a coma to being a professor of neuroscience and organizational behavior with Monarch University. His TEDx talk: Your Brain is a Selfish Democrat was recorded in South Africa in 2014 and his consulting and executive coaching practice, ProfessorKennedy.com, is based out of NYC and Munich.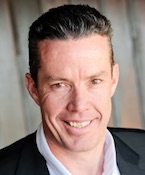 Professor Dr. Francois Volschenk
Dr. Volschenk enjoys a 20-year professional career in information technology, strategic thinking, product innovation, maintenance management and business consulting. He is passionate about the mentoring and coaching of people that enables individuals to grow in constant pursuit of their potential. Professionally, he holds the position of CEO of GxTechnologies with primary consulting client as Vodafone SA. Previously, He held the position of CEO of Blue Square Technologies. Dr. Volschenk holds a PhD and DBA degree from Monarch Business School, an MBA from Henley Business School and a Bachelor of Commerce from the University of Pretoria. South Africa. His academic interest lie with Innovation, Entrepreneurship and Leadership.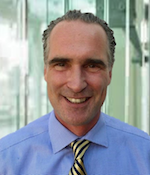 Professor Dr. Jeffrey Henderson
is an education and real estate industry expert with 20 years experience in the development and acquisition of large mixed-use commercial real estate projects within Canada and the USA and 15 years of educational industry experience in Europe. He has held Vice-President and Director positions at: Bentall Capital, Brookfield Properties, Reichmann International, Kolter Properties and Marathon Realty a division of Canadian Pacific. He held the position of Vice-President of Corporate Finance for Real Estate at KPMG Canada LLP and has consulted to CB Richard Ellis Toronto. He has also consulted on large digital strategy mandates with Cambridge Technology Partners in Boston, USA. He is a member of the Royal Institute of Chartered Surveyors and holds a Professional Managers destination. Dr. Henderson has actively worked on the development of over $2 billion of commercial real estate during his career. Dr. Henderson is currently the President of Monarch Business School Switzerland having directed its development since its inception. He has also lectured at McGill University, Montreal and the Grenoble Graduate School of Business, France. He holds a PhD from Monarch, a Doctorandus and MBA from Nijenrode Business School in The Netherlands and a Bachelor of Commerce from McGill University in Montreal. His academic interest lie within Business Ethics, Finance, Sustainability and Corporate Social Responsibility.