Managers & Executives
The Six Pillars of Executive Performance will unlock your career advancement trajectory and resolve your income limitations. Get ahead? Get the Edge.
Proven Framework
This is a proven strategy and framework for executive performance based on 1,000's of Executive interviews, 100's of companies, 30+ countries, 25 years of experience, 30,000 hours of education.
eBook
Includes published book on the masterclass series, to give strategic advantage to everyone involved. If you want to excel in leadership follow the science.
Get All The Executive Performance News From The Experts At The MEI!
6 Pillars Of Executive Performance
The program includes 6 leadership master courses. You'll learn to use fitness, confidence, discipline, connecting, rest, and competition as tools to maximize your personal performance.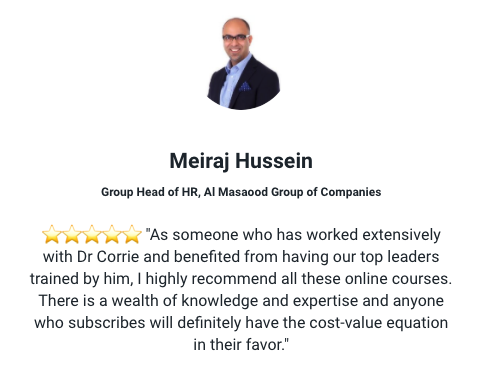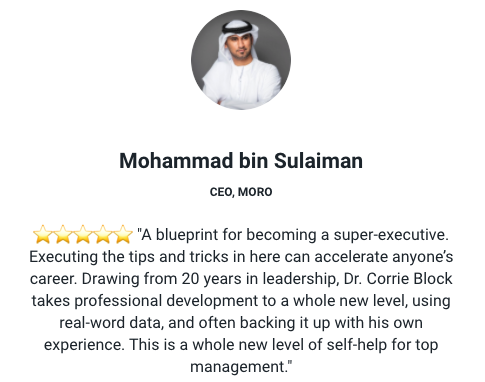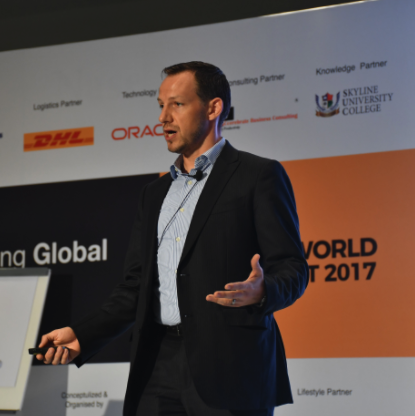 Professor Dr. Corrie Block
Dr. Corrie Block is a leading business strategist and leadership expert based in Dubai, with over 25 years experience working with more than 100 companies. A highly sought after expert, Dr. Block has provided strategic consulting for the Council of Europe and World Bank, tech start-ups, multinationals and governments, across 30 countries. He's founded 5 successful businesses in Europe and MENA and received awards for his product innovations.
As both an academic and practitioner, his accreditations include Masters degrees in both Business Administration and Global Leadership, a Doctorate in Business Administration and a PhD in History. He is a certified Executive Coach, Wellness Coach, and NLP Level 2 Business Practitioner, and has also completed certifications in Artificial Intelligence from MIT, and advanced financial analysis from Harvard Business School. He has been published in Gulf Business, Forbes, CEO Magazine, Entrepreneur, MEED, Oxford Journals, and Routledge Academic Books.
Dr. Corrie speaks on stages around the world. He has lectured at SP Jain University, American University in Dubai, and the Graduate Institute for Applied Linguistics. He often delivers workshops and deep insights on employee engagement, meaningful management, AI, culture, tech, innovation and the organization of the future. Dr Corrie believes that "business is personal" and runs a leading, regional podcast featuring panels of experts. His book, Spartan CEO: Six Pillars of Executive Performance, has become the foundation of a set of leadership masterclasses attracting hundreds of online learners.