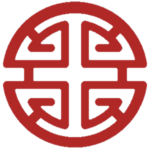 S T R U C T U R I N G Y O U R I N V E S T M E N T
The course Entry Into China: Structuring Your Investment is an three-module online program designed to prepare senior executives with the required insights to develop a better understanding about China's Foreign Investment Landscape, Investment Structuring and Ways to enter the Chinese market.
Investment and Market entry decisions are among the most critical made by organizations relative to international markets, and reflect a long term commitment of the investor. You will learn to make an initial assessment on whether your desired investment is possible, which requirements might apply, and develop a deep understanding of the drivers of entry success of the Chinese market.
You will gain insight in theories related to Foreign Market Entry, and explore the conceptual models for Market Entry into China for greenfield investments. You will further develop a profound understanding of the characteristics of direct and indirect investment structuring of your investment, in combination with the multiple investment vehicles available to entering China's market.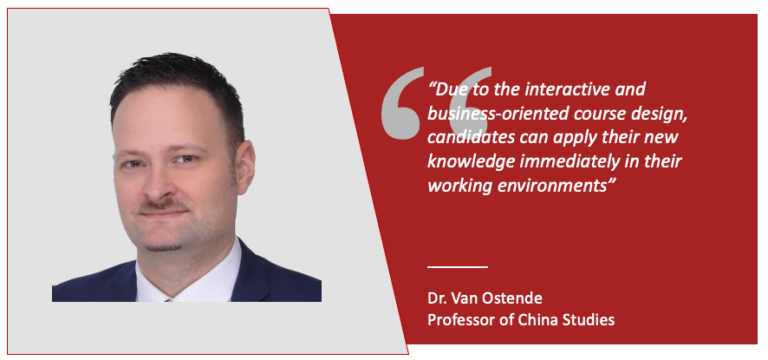 Industry Expertise
The Expanding Into China: Structuring Your Investment course has been developed in partnership with industry experts ensuring the program content is up-to-date and reflects the latest developments in China's investment landscape making the program highly practical and valuable for working professionals.
Interactive Design
Through its interactive and business-oriented course design candidates can apply their new knowledge immediately within their working environments.
Long-Term Perspective
Investment decisions are amongst the most critical made relative to international markets and reflect a long-term commitment of the investor. The program prepares the investor with knowledge and insight to better structure their investments into China.
Get the latest information on doing business in China!
Program Structure
The course Expanding Into China: Structuring The Investment provides specific learning around the important management domains Foreign Investment & Foreign Market Entry Theories, Direct Investment, Indirect Investment and Non Investment Entry Vehicles into China. Candidates begin with the first courses and move sequentially through the curriculum.
100% Online Delivery
The program is designed to be completed fully online enabling candidates to continue working during the program.
Assessment
Assessment is carried out through a series of written assignments to be performed at the end of each module
Duration
The standard duration of the program is six months based on an average time commitment of 10 to 15 hours per week.
Personal Assistance
You are not alone during your studies. Throughout the program periodical online office hours are scheduled and you can reach out to your course professor for professional questions and feedback via the online learning environment.
Literature
The program covers all literature and further recommended reading materials essential to acquiring the fundamental knowledge for investment and expanding your organization into China.
Diploma & Certificates
Individual course certificates are issued upon the successful completion of each course. The program diploma is issued upon successful completion of the entire course and capstone assignment.
Triple Certified - Swiss Quality
Monarch Business School Switzerland is a proud member of ACBSP-Academic Council of Business School Programs (USA), EFMD-The European Federation of Management Development, CEEMAN-The Central & Eastern European Management Association, and ACUNS-The Academic Council of the United Nations System. Monarch also enjoys Triple ISO Certification.



Enrolment
Enrolment is on a rolling basis. No formal educational requirements exists. In the admission process we consider your achievements, organizational responsibilities and connection to business in China.
Fee
The fee for the China Investment Program is EUR 3,000 and includes tuition fees, all literature and teaching materials, personal assistance throughout the program, assessments and registration fee and filing.
Tailor Made Study Advice
Would you like more information about the program, online learning environment or admission requirements? Do not hesitate to request a personal call and study advice, free of charge and without obligation.