Per 1 January 2020 China's new Foreign Investment Law entered into effect, replacing the 1979 Law on Sino-Foreign Equity Joint Ventures, the 1986 Law on Wholly-Foreign-Owned Enterprises and the 1988 Law on Sino-Foreign Contractual Joint Ventures simultaneously.
Prior to enactment of the new Law, China's three foreign investment laws categorized investments from Hong Kong Special Administrative Region, Macao Special Administrative Region and Taiwan as foreign investment.
On 15 March 2019, during the second session of the 13th National People's Congress (NPC) the Foreign Investment Law was approved. At the time uncertainty among investors from Hong Kong, Macao, and Taiwan on the treatment of their investments existed as the Foreign Investment Law does not specify whether it applies to HMT investments.
On 31 December 2019, the Detailed Implementing Regulations of China's Foreign Investment Law have finally been promulgated by the State Council. The regulations clarify that
Investments made into Mainland China from Hong Kong and Macao Special Administrative Regions, unless otherwise specified by laws and regulations, are governed by China's Foreign Investment Law.
Investments made into Mainland China from Taiwan are subject to China Investment Protection Act for Taiwan Compatriots and its Detailed Implementation Regulations. Any topics for which treatment remains unspecified will follow the provisions of the Foreign Investment Law and its Detailed Implementation regulations.
AUTHOR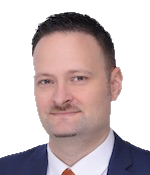 Professor Dr. van Ostende is a regional expert for China investment and trade with many publications to his credit. He presently lives and works in China. His areas of interest revolve around International Business in emerging Asian markets, with a focus on the fields of Foreign Direct Investment, Foreign Market Entry and Strategic Decision Making. Dr. van Ostende has held multiple senior financial management positions of foreign invested companies of European origin with Asian headquarters located in China. Responsibilities include Corporate Finance, Controlling, Administration, Human Resources & Recruitment, IT and Legal. From these support functions Dr. Van Ostende has been continuously contributing towards corporate (re)structuring, ensuring compliance and data-driven enhancement of efficiency and effectivity in business processes. He has been a Guest Professor at Nanjing Normal University in China as well as a course developer and lecturer at NTI University of Applied Sciences in the Netherlands. Dr. Van Ostende's expertise in the field of Foreign Investment into China has been widely acknowledged. He is named Honorary Ambassador for Investment Promotion of Nanjing Gulou District Government and Honorary Strategic Partner for Investment promotion of Nanjing Jianye District Government. Professor van Ostende is a recipient of China's Jiangsu Province Youth Friendship Award.
SOURCES
State Council. (2019). Foreign Investment Law of the People's Republic of China (Adopted at the Second Session of the 13th National People's Congress on March 15, 2019).
State Council. (2019). Implementation Regulations of the Foreign Investment Law of the People's Republic of China.