INTRODUCTION
China has implemented a structured rule-based investment management system. To manage the inflow and structuring of foreign investments, China operates multiple foreign Investment Negative Lists and Encouraged Lists, which are applicable to foreign investors with an interest to establish an enterprise located in either China or designated national level Pilot Free Trade Zones. In addition, a Market Access Negative List and a Catalogue for Guiding Industry Restructuring is operated, applicable to both foreign and domestic investors.
In this article we provide a deeper understanding of the "Catalog for Industry Restructuring". Besides providing guidance whether desired business activities can be performed in China, the listed requirements and regulations reflect China's industrial policy. Therefor the catalog serves as an important guide for investment directions as it provides insight in how the Chinese authorities manage investment projects, formulate and implements fiscal, tax, credit, land, import and export policies.
CATALOGUE
The catalogue subdivides industries into "encouraged", "restricted" and "obsolete" categories. Business activities in industries that are not categorized as "encouraged", "restricted" or "obsolete", and comply with the relevant national laws, regulations and policies, are allowed to be performed. Permissible categories are not included in the catalogue.
The 2019 version of the catalogue includes 1,477 industry items from 48 industries. 821 items belong to the encouraged category, 215 items to the restricted category and 441 items to the obsolete category, which are to be phased out.

ENCOURAGED INDUSTRIES
The encouraged category consists mainly out of industries that utilize key technologies, equipment and products that have an important role in promoting economic and social development, contribute to saving resources, protection of the environment, and optimizing and upgrading the industrial structure. The industries are encouraged and supported by preferential policies and measures.
In addition to the equipment listed in the "Duty-free Catalogue of Imported Products (2017 version)", equipment that will be imported from abroad to be utilized in the investment, will be exempt from customs duties and value added tax, except for items listed in the announcement "Domestic investment projects not approved by the Ministry of Finance". Other preferential policies for encouraged industrial projects shall be implemented in accordance with relevant state regulations.
RESTRICTED INDUSTRIES
The restricted category consists out of industries that mainly utilize backward technology which do not meet the current standard for market entry and relevant regulations anymore, which do not contribute to the optimization and upgrading of China's industrial structure. These industries are supervised by the Chinese authorities. Focus goes out to transformation of these industries and prohibition of new production capacity, process technology, equipment and products.
New investments by domestic and foreign investors into restricted industries is prohibited.
China's supervising authorities will not approve or record new investments.
Financial institutions are not allowed to issue loans.
Departments of land management, urban planning and construction, environmental protection, quality inspection, fire protection, customs, industry and commerce shall not go through relevant procedures.
Enterprises with business operations in the restricted industries are required to upgrade their operations within a certain period of time. Relevant state departments shall implement classified guidance in accordance with the requirements for the optimization and upgrading of the industrial structure, following the principle of survival of the fittest.
OBSOLETE INDUSTRIES
China pursues an active policy to phase out projects in obsolete industries. The obsolete category consists out of industries that utilize mainly backward technologies, equipment and products that do not comply with relevant laws and regulations, seriously waste resources, pollute the environment, and do not have the conditions for safe production.
For enterprises that do not phase out production processes, technologies, equipment and products, the Chinese authorities at all levels and departments must order the enterprise to stop production or close the enterprise in accordance with relevant national laws and regulations, and take appropriate measures to resettle corporate personnel and maintain the credit assets of financial institutions.
Measures and instruments to eliminate projects include but are not limited to the following:
All financial institutions should stop various forms of credit support and take measures to recover the loans that have been issued.
The national price authority can raise the price of electricity within the phase-out period.
If the goods produced are subject to production license management, the relevant departments shall revoke the production license according to law.
The industrial and commercial administrative department shall urge the enterprise to change their corporate registration or deregistration registration according to law.
The environmental protection management department shall revoke the enterprises' pollutant discharge license.
The power supply enterprises shall stop power supply according to law.
CONCLUSION
The decision to perform foreign investment into China should be well-informed business decision. Foreign investors are advised to review the provisions of the Investment Negative Lists and Encouraged Lists, in combination with the Market Access Negative List and the Catalogue for Guiding Industry Restructuring when considering investing in China. Due to limitations imposed on industries listed in the "restricted" and "obsolete" catalogues, only new investments can be made into industries listed in the "encouraged" and "permitted" catalogues.
Investors with projects listed in the "restricted" category should assess to which extend it is feasible to upgrade their investment to meet increased market standards short-term, and to which extend the investment made is feasible to be maintained long-term.
AUTHOR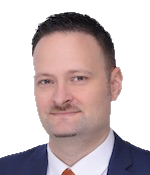 Professor Dr. van Ostende is a regional expert for China investment and trade with many publications to his credit. He presently lives and works in China. His areas of interest revolve around International Business in emerging Asian markets, with a focus on the fields of Foreign Direct Investment, Foreign Market Entry and Strategic Decision Making. Dr. van Ostende has held multiple senior financial management positions of foreign invested companies of European origin with Asian headquarters located in China. Responsibilities include Corporate Finance, Controlling, Administration, Human Resources & Recruitment, IT and Legal. From these support functions Dr. Van Ostende has been continuously contributing towards corporate (re)structuring, ensuring compliance and data-driven enhancement of efficiency and effectivity in business processes. He has been a Guest Professor at Nanjing Normal University in China as well as a course developer and lecturer at NTI University of Applied Sciences in the Netherlands. Dr. Van Ostende's expertise in the field of Foreign Investment into China has been widely acknowledged. He is named Honorary Ambassador for Investment Promotion of Nanjing Gulou District Government and Honorary Strategic Partner for Investment promotion of Nanjing Jianye District Government. Professor van Ostende is a recipient of China's Jiangsu Province Youth Friendship Award.
SOURCES
National Development and Reform Commission and Ministry of Commerce. (2019). Catalogue for Guiding Industry Restructuring (2019 version).
State Council. (2019). Foreign Investment Law of the People's Republic of China (Adopted at the Second Session of the 13th National People's Congress on March 15, 2019).
State Council. (2019). Implementation Regulations of the Foreign Investment Law of the People's Republic of China.