Monarch Business School Switzerland is happy to announce the introduction of the China Business Program available through the Monarch Executive Institute. The China Business Program focuses on the various aspects of foreign companies entering the Chinese market. The China Business Program includes full programs in: 1. China Investment, 2. Structuring The Investment, and 3. Market Analysis. The program will be available as of January 2021. Professor Dr. Richard van Ostende is the Program Director.
Link To The China Business Program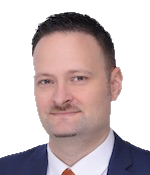 Professor Dr. van Ostende is a regional expert for China investment and trade with many publications to his credit. He presently lives and works in China. His areas of interest revolve around International Business in emerging Asian markets, with a focus on the fields of Foreign Direct Investment, Foreign Market Entry and Strategic Decision Making. Dr. van Ostende has held multiple senior financial management positions of foreign invested companies of European origin with Asian headquarters located in China. Responsibilities include Corporate Finance, Controlling, Administration, Human Resources & Recruitment, IT and Legal. From these support functions Dr. Van Ostende has been continuously contributing towards corporate (re)structuring, ensuring compliance and data-driven enhancement of efficiency and effectivity in business processes. He has been a Guest Professor at Nanjing Normal University in China as well as a course developer and lecturer at NTI University of Applied Sciences in the Netherlands. Dr. Van Ostende's expertise in the field of Foreign Investment into China has been widely acknowledged. He is named Honorary Ambassador for Investment Promotion of Nanjing Gulou District Government and Honorary Strategic Partner for Investment promotion of Nanjing Jianye District Government. Professor van Ostende is a recipient of China's Jiangsu Province Youth Friendship Award.